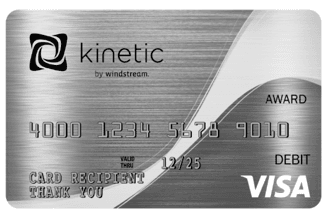 Receive a $100 Kinetic Visa® Prepaid Card with Purchase*
Call now to claim
*Visa Prepaid Card: Requires Internet purchase. Local, State, or Federal government accounts are not eligible. Card is issued by MetaBank®, Member FDIC, pursuant to a license from Visa U.S.A. Inc. No cash access or recurring payments. Can be used everywhere Visa debit cards are accepted. Card valid for up to 6 months; unused funds will forfeit after the valid thru date. Card terms and conditions apply.
Kinetic by Windstream Customer Support
Here for you for every move, tech issue, and upgrade.
Frequently Asked Questions
How do I contact Windstream Customer Service?
Call Windstream Customer Service at 1-888-785-1255 to get in touch with a customer service representative.
What is Windstream's phone number?
What are Windstream's customer service hours?
Windstream hours of operation vary by department:
Billing & Technical Suport

Mon-Fri 8:00 a.m.-6:00 p.m.

Sat 8:30 a.m.–5:00 p.m. (EST)

Account Support

Mon–Fri 7:00 a.m.–8:00 p.m. (EST)

Sat 8:30 a.m.–5:00 p.m. (EST)

Service Support

Available 24/7
Does Windstream require a contract?
Windstream Internet does not require a contract—you can select a month-to-month plan and cancel anytime. Other TV services have different contract requirements. Call 1-833-971-2526 to inquire about a specific service or product.
Can I use my own router with Windstream?
Yes, you can definitely use your own router with Windstream. However, if you want full access to tech support, we recommend you purchase a Windstream router.
Does Windstream have fiber internet?
Yes! Windstream Kinetic Gig Internet is powered by fiber and gives you up to one GIG (1,000 Mbps) high-speed internet. Learn more about Kinetic Internet here.
Where is Kinetic by Windstream available?
You can get Windstream services in 18 states. Enter your zip code here to check out which services are available near you, or call 1-833-971-2526.
Popular Windstream Packages
Keep your life moving with services from Kinetic by Windstream Communications and surf, stream, and talk whenever you want, however long you want. With fast speeds and unlimited internet data and calls, you won't need to stop or slow down ever again.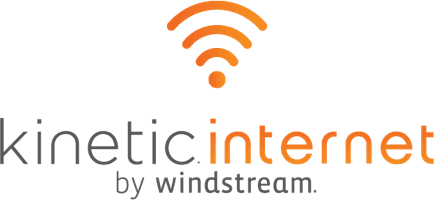 200 Mbps

For 12 months
Speeds up to 200 Mbps
3 months of FREE INTERNET at your fastest speed
30 Day Money Back Guarantee
Best for streaming shows and movies in HD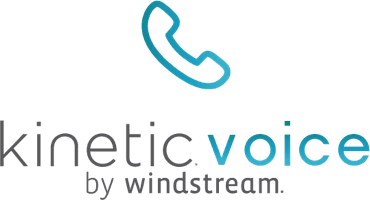 Bundle with internet for only $20/mo.
Unlimited nationwide calling
Spam call alerts
How to Contact Windstream Customer Service
Need help with online orders, billing and payments, tech support, phone service repairs, moving, or upgrading your current plan? Simply call the Windstream Customer Service phone number (1-866-786-1255) and we'll put you in touch with the right department. Check out our hours of operation below:
Service Support

Available 24/7
Billing & Financial Support

Mon–Fri 8:00 a.m.–6:00 p.m.

Sat 8:30 a.m.–5:00 p.m. (EST)
TV & Internet Tech Support/Phone Repairs

Mon–Fri 8:00 a.m.–6:00 p.m.

Sat 8:30 a.m.–5:00 p.m. (EST)
Account Support

Mon–Fri 7:00 a.m.–8:00 p.m.

Sat 8:30 a.m.–5:00 p.m. (EST)
Sales Support

Mon–Fri 7:00 a.m.–10:00 p.m.

Sat 8:30 a.m.–8:00 p.m. (EST)

Sun 9:00 a.m.–7:00 p.m. (EST)
Order Updates

Mon–Fri 8:00 a.m.–6:00 p.m.

Sat Closed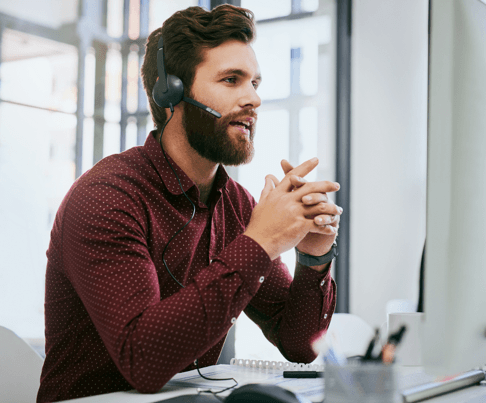 Windstream Customer Service for Existing Customers
Already an existing Windstream customer? Thank you for your business—we're here to help with anything you need. Call 1-866-786-1255 to upgrade your current plan or to inquire about moving to a new area. You can also log in here to check out your account info, pay your bill, go paperless with autopay, or chat with a representative.
Bundle Windstream Kinetic Services for as low as $57/mo
Explore the Best of Kinetic by Windstream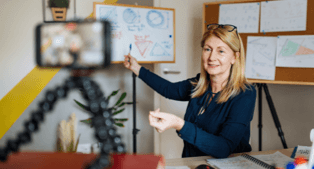 Windstream Internet
Get enough high-speed internet bandwidth to power your household with no data caps or overage charges.
Learn More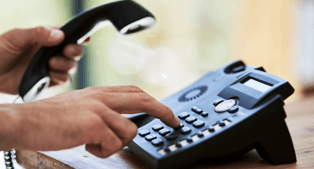 Kinetic Voice or Home Phone
Stay connected to loved ones with unlimited calls to the US, American Samoa, Northern Mariana Islands, Guam, Puerto Rico, and the US Virgin Islands.
Learn More